ClinicOnline
ClinicOnline® is the digital clinical case history on the web: safe and compliant with data privacy and traceability requirements, it allows clinical data access from no matter where. ClinicOnline® is able to allow diagnostic instrumentation, professional personnel and all actors concerned in the health care process communicate with each other.
ClinicOnline® is accessible via web without needing to install any software. Based on principles like "individuals at the center of our attention",  "systems integration" and "communication between different organizational units", ClinicOnline® allows healthcare process to go far beyond in terms of efficacy and costs optimization.
ClinicOnline® makes the new, customized, healthcare model operate through a transmission encrypted system via web with an underlying safety logic that is totally compliant with the Italian regulation in terms of privacy (EU 2016/679 GDPR).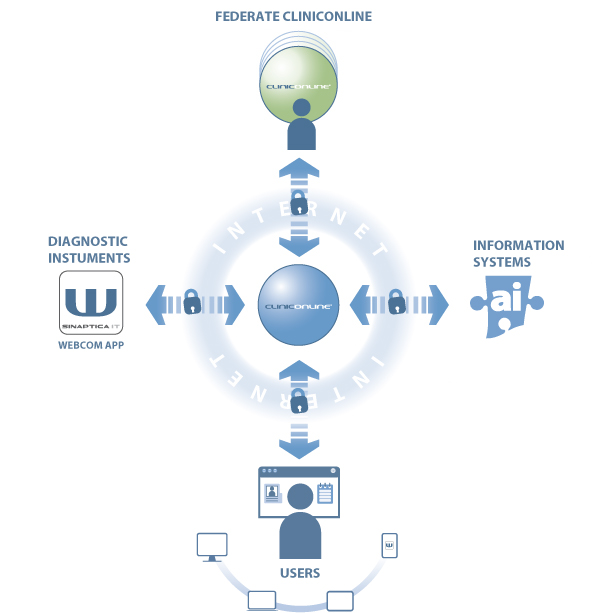 Go to ClinicOnline dedicated website for more details